One click / Plug & Play Seasonal onsite campaigns
COMPARED
TO A REGULAR PERIOD
FOR SEASONAL
CART ABANDONMENT
FOR CATEGORY-SPECIFIC
SEASONAL OFFERS
With our SaaS platform, you can instantly create a different seasonal onsite campaign,
as often as you wish, without the need of precious and costly developers' time.
Use our 20+ ready-made templates and adjust your e-shop's content to the "flavor of the week".
Create a simple redirect popup to increase sales
Powerful features to
leverage seasonality
Match the spirit of the day
in real-time
Collect rich customer data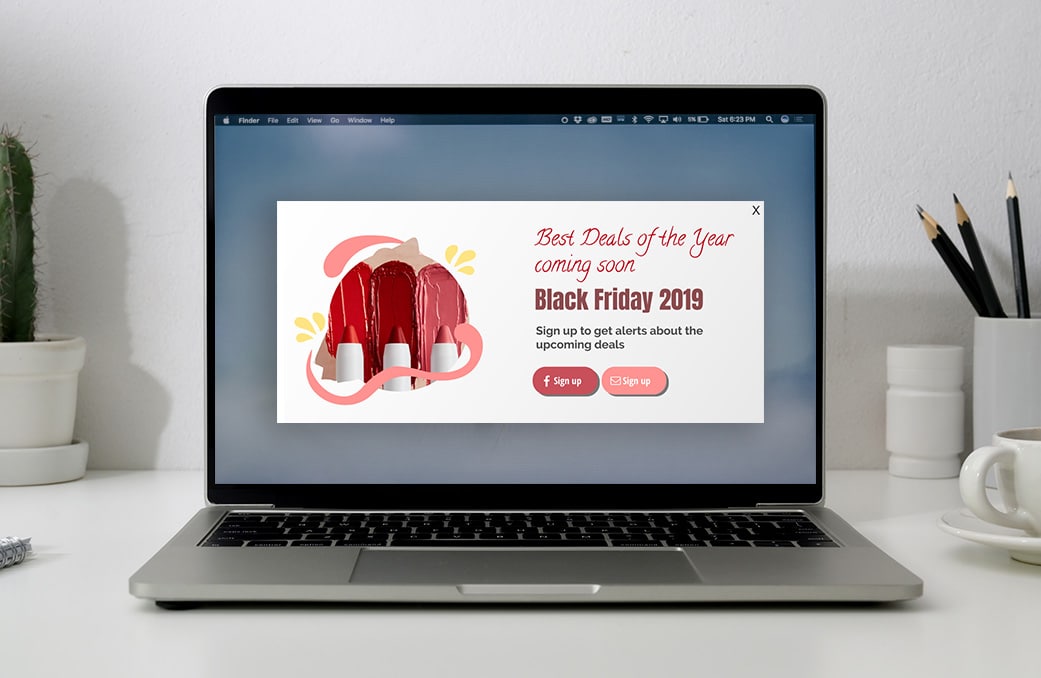 Increase conversion rate with personalization
Recommend a relevant product based on gender and favorite brands and see your conversion rate skyrocket.
Socital helps you get the best for your e-shop
with seasonal ecommerce campaigns.
Start increasing your Online Sales today
Get a quick free consultation about your website.