Introducing Wix + Socital:
Boost Your Wix Store Conversion Rates
Socital is a versatile tool for online retailers that will help optimize your store and – among other things – improve conversion rates thus increasing revenue. We are pleased to announce that Socital has forged a partnership with Wix App Market, giving Wix merchants access to a powerful tool. Here are some of the things Socital can help with at your Wix store.
What Socital Can Do for Your Wix Store?
Socital is widely used by online retailers for a variety of purposes, each attending to a common problem that may be exclusive to the online world. Offering automated solutions in areas such as checkout optimization, data gathering, and growing your business, we believe that Socital is an essential tool for online retail. Following we look at some of the major areas in which the tool can be used to boost your sales.
Socital as a Pop-Up Builder
Personalization plays a large part in engendering trust and loyalty in consumers. The pop-up builder tool within Socital is designed to help with many areas of online marketing. For example, your e-mail open rate is low, so you use pop-ups to remind the consumer to have a look at your latest messages.
Pop-ups can also differentiate gender, use the recipient's name, and be customized in many more ways. One popular and effective use of pop-ups is in time-based offers. Your customer has been hanging around on a page for a while but has yet to make a purchase. An automated pop-up can be launched with a countdown offering a discount if purchased in 10 minutes, for example.
This is just one example of the value of Socital as a pop-up builder, and there are many areas of your store that will benefit from this feature of the tool.
Getting that all-important data from your customers to build an e-mail list is vital and Socital is a tool geared towards this part of growing a business. Wix store owners can now access data from emails and build a list based on a wide range of parameters. You can use this information in conjunction with purchase history to target certain customers with personalized emails.
If a customer has not been to your store for a set time, an email can be sent reminding them of products they have previously bought and also offering them the latest additions to your range. We'll talk more about the email automation feature in the next section.
Wix merchants can also use Socital to place call-to-action buttons on the social media pages of their customers. Socital also gathers information on gender and age, on interests and locality, as well as on brands the customer uses and builds targeted campaigns using this information as well as past purchase history. This makes it the most powerful tool for data gathering and email list building available today.
Automated emails are generally bland and unsuccessful. Socital allows for an automated email in various situations but will always use the customer's name in the visible introduction. A typical scenario could be this: a customer subscribes to your Wix store via Socital's welcome offer pop-up and immediately gets a warm welcome email reminding them of the benefits of signing up (regular offers, loyalty discounts, a newsletter, and so on) which they click on to verify their account.
Cart Abandonment Solutions
Unless you have an online retail store with Wix or other hosts you may not be aware of how great a problem cart abandonment is. Think of the times you have gone on a site, put things in your cart, and then decided you didn't really want them – the most common reason for abandonment – discovered excessive delivery costs or other hidden extras that you had not been made aware of.
In fact, cart abandonment across all areas of online retail ranks at around 70%! That's 7 out of 10 consumers who do not complete the transaction for whatever reason. The first thing to do is ensure your delivery costs are clearly stated throughout, and then use the Socital cart abandonment reduction feature. This will bring up a pop-up reminding the customer they have items in the cart, or if they have left will send an email after a determined time offering perhaps a discount off their next order if they complete this one or some similar enticement.
Socital reclaims on average 17% of the abandoned carts in this way. While a seemingly low number, that reduces your cart abandonment rate considerably and gains you extra income.
Socital and Seasonal Sales Campaigns
The final point we want to mention is the Socital ability to handle automated seasonal campaigns. Simple to use and easy to set up, this can be used to send timely emails or pop-ups on social media about Christmas, Easter, special days such as Mother's Day and Father's Day, and the big draw in the year, Halloween.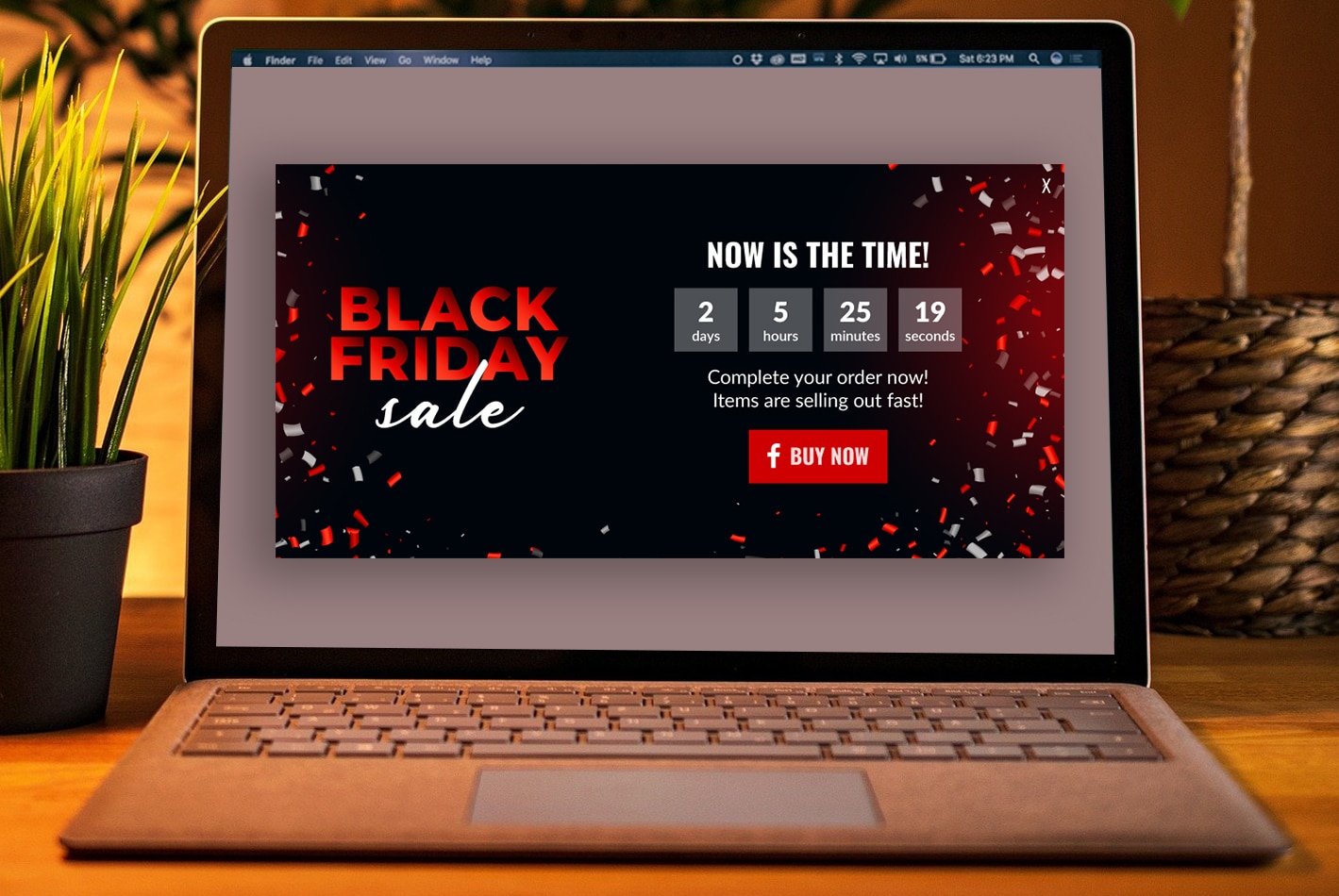 By using the Socital tool to enable seasonal campaigns it is possible to increase your lead acquisition by up to 180% using seasonal emails and messages over a standard period. This sort of campaign will greatly enhance your revenue and also increase the number of emails you have on your list.
Socital comes with a large number of ready-made templates that can be used by Wix merchants and as there is no need for coding, this is a tool that can be used by anyone and is easy to get to know.
By partnering with Wix Socital has entered a new market in online retail and many more stores are able to use this powerful and versatile tool. There is much more that Socital can offer your online retail business so we recommend you check it out further and see just how much help Socital can be for Wix merchants.
Start increasing your Online Sales today
Get a quick free consultation about your website.