The Ultimate E-commerce Guide
to Black Friday & Cyber Monday 2022
Black Friday and Cyber Monday! The two biggest spending days of the year! They are one of those business opportunities that will help you generate a massive increase in sales.
Q4 is traditionally the most profitable time for retailers, however, the sequence of events around the global pandemic has caused great changes in BFCM. Data from Adobe Analytics shows a huge year-over-year growth in online sales.
BFCM is typically one of the most stressful periods for retailers as they need to prepare their business for a great increase in traffic, orders, and support requests. With shopping habits completely shifted due to the global pandemic, preparation is the key to success now more than ever.
Not surprisingly, the competition is intense during that period. All brands cut the costs of their offers to attract loads of both loyal and new customers. So, if you want your efforts to be rewarded with an increase in sales, then you need to do your best to make your Black Friday promotion irresistible.
How should you prepare your online retail for the crazy shopping season? And how to do it right?
#1 Prepare and test your website for Black Friday
E-commerce businesses have to test their websites and apps in advance.
Online buyers demand faster deliveries and orders that are shipped accurately. At the same time, retailers are trying their best to meet these expectations. Although due to high demands during BFCM, delivery can take longer.
#2 Design a Black Friday landing page that converts
If you want an effective and profitable Black Friday campaign, you should start with your website optimization. You want your users to easily navigate through your offer and checkout to avoid a high bounce rate or cart abandonment rate.
Most of your potential and loyal customers are looking for the best deals via their smartphones. Hence, give special attention to the mobile version of your website.
Moreover, if you don't want to fall behind your competitors, you'll have to provide a personalized user experience. Your visitors and customers should feel special while browsing your online store. Personalization could significantly affect the success of your Black Friday offer.
When it comes to the effective landing page design, you need to emphasize your offer and the key benefits. Focus on a single product, service, or event. If you're promoting the new items, then make sure that you highlight the main benefits.
Your message should be simple and straight-forward. The CTAs should be easy-to-access, as well as obvious and compelling, so your visitors can understand without thinking what actions they are supposed to take.
Finally, make sure your website loads fast. It takes a maximum of 3 seconds for a visitor to decide whether or not he or she will stay on your page looking through your content.
The Black Friday landing page active all year long
Shoppers tend to search for offers and deals weeks before Black Friday. So it's a good idea to have a landing page that is dedicated to Black Friday all year long. That way you'll have a better SEO as the page will be a regular on your website and not just a one time deal. This will help you show up in searches for Black Friday. Make sure you add a subscribe button, so people can be notified about your deals and discounts when these get available. Also, you can use it as an opportunity to promote your deals all year long.
#3 Highlight your delivery details during Black Friday
Online buyers demand faster deliveries & orders that are shipped accurately. At the same time, retailers are trying their best to meet these expectations. Although due to high demand during BFCM and also due to COVID-19 restrictions, delivery can take longer.
Manage expectations with your shipping company
Ensure that the partner courier company is well prepared for the BCFM period. Discuss with them in advance in order to set some both-ways expectations. Understand if they have a contingency plan to make sure that their workflow will remain as much steady as possible during those days.
Due to the extremely big load of orders, you can give the in-store pick-up option to your clients.They will feel satisfied by choosing the delivery method that they prefer and you can benefit from the fewer amount of orders shipped.
Transform returns into retention
During BFCM impulse purchases are really common and this has as a result a high number of cancellation and return requests. By having a complicated return policy, you will lose customers or you will create a bad experience for them.
Around 80% of the customers expect free returns, while ¼ of the retailers offer it. Also, almost 90% of the shoppers who had a good return experience would buy again from this retailer.
That's why it will be really helpful to highlight clearly your return policy, everywhere you can. Earn your customers' trust, make them feel comfortable and let them enjoy the buying experience.
#4 Grow your email list, segment your audience
September and October is the perfect period to grow your mailing list and social media followers. Try to build your audience in order to maximize the number of consumers you're able to reach in November. You can use tactics like giveaways, subscribers-only deals, discount coupons etc. While you are building your list, make sure to place them in the appropriate customer segment. Create different audiences based on their sex, age group, interests and order history.
Segmentation in the times of COVID
Lockdown was the period where many people took up new hobbies. BFCM is the time for them to fill up with new equipment and supplies for their newly acquired hobbies. Retailers can nurture customers who showed signs of starting a new hobby during the COVID-19 period. By targeting them with personalized relevant content, they can upgrade them to loyal buyers.
#5 Integrate new tools & test existing ones
How to create anticipation?
It's easy to announce a Black Friday Cyber Monday sale, but creating excitement and buzz can help your store stand out from the crowd and make your sale an outsized success. We've gathered a few actionable tips you can implement. Pick the one that matches your brand identity and strategy and let the countdown begin!
#6 Use Social Media to bring customers to your website
To get the most out of your Black Friday marketing, it's important to reach shoppers wherever they are. With the flood of holiday marketing in the lead up to Black Friday, you're more likely to get shoppers' attention if they see your message more than once. One effective strategy is getting your email and social media marketing to work in tandem. For example, you can retarget email subscribers using Facebook ads.
Let your audience know about your upcoming Black Friday deals. Post hints and teasers of your irresistible offer on social media starting 2-3 weeks out from Black Friday. Drive traffic to your Black Friday landing page. Take advantage of the hype and start getting sales before Black Friday. Once you reveal your appealing offer, invite people to share the deal with their friends. One of the beneficial marketing ideas is to build anticipation and excitement. You can use a GIF or video to showcase products that will be discounted on Black Friday.
Use trending Black Friday hashtags
To prevent your Black Friday marketing posts from getting lost in all the noise, a great strategy is to create a custom holiday hashtag for your brand. A custom hashtag for Black Friday is a great way to make shopping the sales easier for your followers. By centralizing your Black Friday and Cyber Monday posts all under the one hashtag, your followers will be able to find details about your deals and sales more easily! And with the ability to follow a hashtag, you can invite your followers to tune-in regularly to catch any deals you phase-in as the weekend goes by.
Make your Black Friday Sale a Facebook event
Create an event, share it and invite people, so they will get notifications when you post some news about it. Also, why not ask them to invite their friends, so you can have your sale really packed with people hardly waiting to buy from you.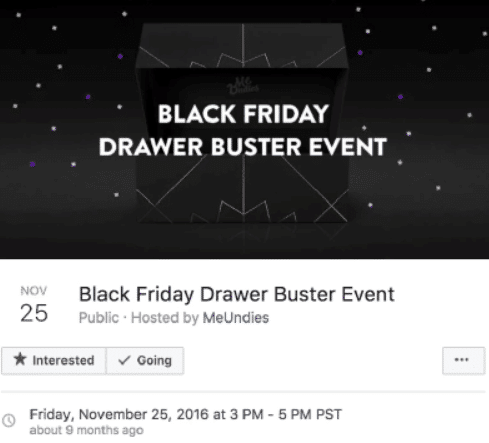 Launch your Black Friday campaign on Facebook, Instagram, Google
We all love good deals, so put your advert right in front of those who are searching for Black Friday deals. If you want to scale your sales faster, it is important to focus on creating paid advertising campaigns. Run advertising campaigns on all your main channels.
Run a Giveaway early enough
Free giveaways allow you to bring in sales without cutting too deeply into your profit margins with big discounts.
Sneak peek at Black Friday Deals
You can offer a sneak peek of your Black Friday deals, since many consumers will be searching for those online way before BFCM. This will create anticipation and make users alert on visiting your online store when the sales event starts.
Create a preview of products that will be available on sale
You can create a short video that features some of the products you will be having on sale. Promote the video on
social media and create hype around your store. Attention: don't reveal all items on sale as this might harm
your pre-Black Friday sales performance.
Limited time deals in the days leading to the main event
Generate excitement through a flash sale
This will create hype and boost sales before the actual Black Friday Cyber Monday. Create excitement with new deals released every day leading to Friday or organizing flash sales the weeks before Thanksgiving. Limited availability should be top priority.
Reward your loyal customers
Highly segmented VIP emails often only make up just 3–5% of your overall list but spend three times more per recipient than other customers in your database, according to a benchmark report by Klaviyo.
Send your loyal customers some extra deal that will show them that they are special to you. This means that this is some kind of a VIP offer that no one else can get but your loyal customers.
#7 Encourage immediate action during BFCM
BFCM sale events are typically very cluttered with the majority of retailers launching their own sale and on the other hand it naturally attracts many shoppers looking for the best last-second deals. Offers go fast and customers move even faster, so don't be shy on working some scarcity into your store.
On average, we check our phones 58 times a day. To say we're glued to our devices is an understatement– which is why 90% of text messages are read within 3 minutes. Nearly 50% of Black Friday sales thus far have come from a smartphone. How can you tap into this trend?
Boost your clicks and conversions by creating a sense of excitement and the "Buy Now" or miss out feeling to shoppers. None of them want to feel the fear of missing out. Let them know that the offer you are providing at the current moment isn't going to be available for long and the products the offer pertains to might not be, either. Stock runs out fast so customers have to be fast!
Encourage spending and keep shoppers coming back to uncover the next surprise deal. Create FOMO and drive
instant sales through urgency of claiming the deal within just an hour!
It helps to offer Black Friday deals on all items in addition to the Deal of the Hour. For example, if you offer
40% off everything, then your Deal of the Hour could be 50% off or higher, further discount on
particular brands or items.
Black Friday exclusive products
Whether a customer has only bought a product from you once, or they are a regular customer, new products will always pique their curiosity.
You can add new products in two different ways:
According to last year's BFCM data, 49% of shoppers stated that free shipping was the biggest driver to make a purchase. If used in a smart way it can also create a greater sense of urgency to customers.
How to offer free shipping:
Free gifts with a minimum purchase
Everyone loves freebies. People often expect free gifts. Even small gifts can be an extra incentive for people to buy your products and they have also the effect of giving to your customers positive feelings about your brand.
Use vertical video to engage your IG followers
According to Facebook, nearly 1 in 3 mobile shoppers in the US say that video is the best medium for discovering new products. So during the Thanksgiving weekend, try to incorporate video content into your Black Friday marketing strategy. You'll be able to connect with shoppers through a medium they love and trust while showing off your products at the same time!
#8 Use website pop ups to improve conversion rates
Take advantage of this season to acquire new leads and increase the size of your newsletter. To capture visitors who just browse around, you should use website pop ups and onsite campaigns. Most of the new subscribers are usually acquired during the pre-Black Friday period. Not surprisingly, three out of five online retailers run Black Friday pre-sign up campaigns with welcome-offer or exit-intent popups. By adding an exit-intent pop up with an attractive discount you give your visitors an additional inscent to subscribe to your newsletter.
Help them find targeted offers
Targeted pop-ups elicit a sense of urgency and encourage users to click the offer so that they don't miss out on the promotion. Whether the copy conveys a limited-time offer (such as "1 day left to receive before the holidays with standard shipping") or offers a sales promotion (such as "save 20% with this coupon code"), targeted popups are bound to enhance your site's performance and increase conversions.
Generate a sense of urgency to boost season sales
Boost your clicks and conversions by creating a sense of excitement and the "Buy Now" feeling to your customers. None of them want to experience the regret later feeling of missing an offer. This approach creates a sense of urgency and encourages shoppers to act quickly, while constantly reminding them that it is a limited offer.
Offer complementary items for increased cart size
Pop-ups don't just have to be used for discounts and email capture (although as we have seen they are great for both of those purposes!). Use the pop-up real estate to recommend complementary items. This allows the customer to discover relevant items without disrupting their journey.
Don't let any shopper leave without capturing their email
Use the increased traffic to get people onto your list, even if they don't buy. 98% of your visitors aren't ready to make a purchase the first time they come to your site. But if you capture their email, you can follow up with discounts and other offers, or education about your product, convincing them to buy.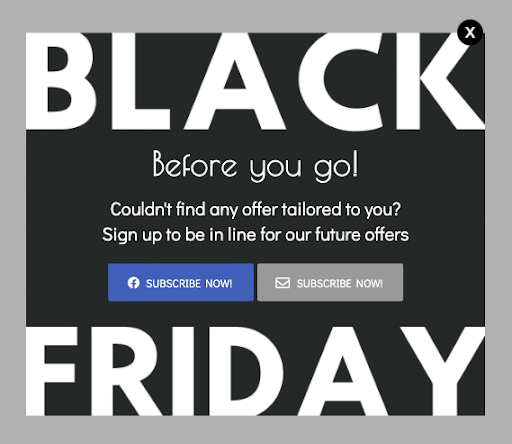 Hide a discount code on your website
This is a great way to build up your email list and increase your sales. Hide the treasure on your website and make the visitors look for. You can create a pop-up that will tell them about the game. You can hide multiple codes on your product pages and make them usable on a specific day or give the one that finds them all a big discount.
# 9 Run email marketing campaigns for pre-Black Friday rush
Your email list is essentially your brand equity. Once you capture an email address, you have the ability to remarket to that customer without paying for them ever again. But:
Not everyone's the same - segment your users
Categorize your subscribers based on:
For the Recent Openers or Hasn't Purchased segments, it's vital to tailor offers to push them to the checkout-or at least to open your email. For Email Ignorers, try enticing them with free shipping or a complimentary gift with purchase.
Subject line that stands out from the crowd
Your first goal is to get noticed in your subscribers inbox. Crafting a well-written email subject line is really important.
Build anticipation to subscribers
Whether your BFCM offer is a discount, an exclusive product, free shipping, or a totally-unique-to-you promotion, start teasing it early to your subscribers so they're on the lookout for the announcement. While teasing Black Friday deals, try to offer smaller discounts in the days leading to the main event. This will help your sales going and also generate hype for your main BFCM promo.
Announce your deals to your newsletter subscribers. To gain the most traction, begin your promotion with early access emails. This is how you will warm up your subscribers for the upcoming Black Friday Cyber Monday season.
It's nice to get wishes for holidays, but it sounds generic. Try using their name like "Happy Holiday, John". Maybe you want to greet them with "Hi, John", rather than just "Hi". One of our retailers, Sephora, used subscribers' first name in their email campaigns subject lines. Personalized email campaigns achieved on average:
#10 Assist in the buying process
Typically support volume requests around BFCM increase by 65%. The last thing you want is to lose a sale because a potential customer couldn't get an answer quickly enough or couldn't find what she was looking for. Use our smart tips and deliver amazing BFCM support quality.
Ensure fast response rate
Think about creating a library of go-to replies for some of the most common questions you'll get over the weekend. The faster you can respond, and engage with your audience, the better! The top questions you should prepare canned responses for:
Having a gift guide can be a very powerful tool during BFCM since you can showcase your most popular products, inspire shoppers and stay at top of mind throughout the season. For example the most straightforward and simple way to go around it is to group your products based on sex. For example present gifts for men, women and children.
Go-Live on Instagram/ Facebook
Instagram shoppable posts
Instagram's shoppable posts allow your viewers to see the price, the discount and other details about your products, and easily click-through to your website to make a purchase. So why not create gift guides or holiday inspiration posts? For example, you can share a carousel post with up to 10 photos that include product tags. It could be as simple as "5 Perfect Christmas Gifts for Fathers" or anything that helps inspire your followers to shop your products this year!
On the days of BFCM ensure you create live events through your SM channels i.e Instagram/Facebook.
Amazon's live videos, for example, generate thousands of views and engagement for them. As dominant as Amazon
is on Black Friday, if Live videos & broadcasts works for Amazon, it could work for you too.
Work the hours others will not
Your online store is open 24/7, but what about your support?
It will be convincing for skeptical buyers and first-time buyers.
Utilize Chatbot or Messenger bot
A properly designed bot can deliver personalized, friendly and efficient service 24/7.
Bots can perfectly handle queries like exchanges, returns, and frequently asked questions so that human agents can address more pressing service issues.
Chatbots can find out about customers' preferences and needs and suggest products that match their taste. For example, your bot can ask what kind of a deal they are after and give them a few gift guides available, and they choose one or more right there.
#11 Rescue abandoned carts
Since the average consumer is typically caught up in a shopping whirlwind around this time, it stands to reason that they'll be clicking around – and abandoning their shopping carts – much more often than usual. The good news here is that there are quite a few tactics you can easily implement to secure the leak and combat cart abandonment.
The easiest way to tackle Cart Abandonment is acting exactly the time it happens. Launch a pop-up that is triggered when a visitor that has something in the cart tries to leave your website. You can offer additional discount code or enhance the sense of urgency around the Black Friday exclusive deal that was offered.
A luxury home brand, Laura Ashley, used Socital's tools to recover revenue from abandoned carts. The retailer achieved:
Integrate live chat tool at your checkout page
Another way to tackle cart abandonment is to have your chat box open and someone talks to the visitor live.
You can try to focus to the three following issues: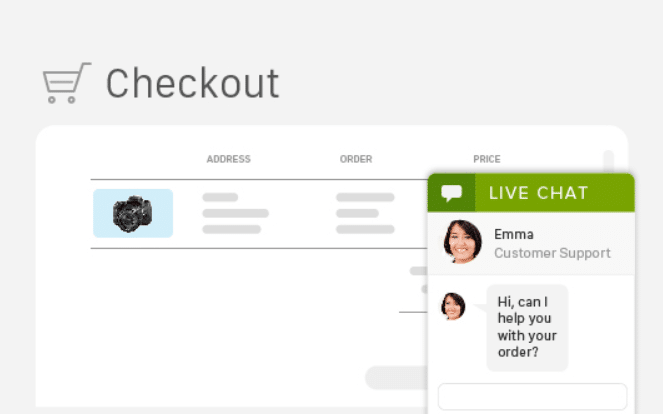 Recover lost sales with cart abandonment emails
Cart abandonment emails are a remarkably effective tactic for sales recovery.
Retarget shopping cart abandoners
Cart abandoners are aware of your brand and products, and they already had an intent in purchasing specific items. You just need to grab their attention again in order to recover the lost revenue. Use Facebook & display ads or SMS for abandoned cart recovery. Try to make it easy and quick for the user to buy the products that they previously added to their shopping cart. Use a clear & short copy and a high resolution photo of the product to catch their attention.
#12 Increase average order value
Data from Shopify shows that while ad spend skyrockets over the holidays, with a 140% increase in cost per click (CPC), average order value (AOV) does not. You have to act smart and early in order to stand out from the increased competition and minimize the damage from deal hunters taking advantage of one-off sales and deep discounts.
Targeting the most likely buyers for increased conversion
A key element to conversion is relevancy. One way to achieve this with pop-ups is to set your pop-up to be triggered on predefined URLs. One of our retailers, DesignDrops, strategically focused on the top exit product categories in such a way as to match them with other relevant categories to initiate the upsell and cross sell process.
The avg. order value of those who interacted with Socital's exit-intent pop-ups increased by 52%.
Curate collection of complementary products
When shoppers are looking at a certain product, make sure you offer them a product that is complementary to the one they are looking at and offer them an additional discount if they buy both or even three products together.
88% of consumers are more likely to shop at a store online if it offers free shipping. Providing a free shipping threshold is the most common way to increase average order value.
One thing's for sure; if you want new customers over the holiday season you have to pay to get them. There is no way you can avoid paid Facebook, Instagram and Search ads.
But how can you do it the smart way?
Buy your traffic early to build audiences on social
This can be done through engagement ads during the weeks leading up to the holidays to create custom audiences that your holiday campaign can later target. It can also be done by running click-through ads to build retargeting audiences.
Make the most of PPC campaigns for increased ROAS
If you decide to invest on early acquisition campaigns, make sure you capture extra data for the traffic that comes to your website through a paid route. One way to do this is by displaying a pop-up exclusively for shoppers acquired through PPC campaigns. A Black Friday pre sign-up campaign is the best way to go.
#13 Turn opportunistic buyers to loyal customers
BFCM is the absolute bargain hunt. The average consumer is typically searching around and they'll settle only for the best deal- definitely not your ideal type of customer. If you want smart tips for turning these opportunistic buyers to loyal customers, just keep reading!
E-meet your customers and say "Thank you"
Check in with customers and ask them how everything went. Consumers are used to being ignored by companies during this process, and you can stand out by simply thanking them and asking to get in touch if they need anything.
Offer VIP discount - loyalty program
Customers who redeem loyalty rewards spend twice as much as those who don't. You can offer special discounts to your loyalty program members during your Black Friday campaigns. Keep this discount exclusively to that VIP group. As loyal customers, they are more likely to see the benefits of your discounts and buy more from you beyond the Black Friday sale.
Offer a unique customer experience
Barns & Noble, for example, offered half-a-million autographed books from successful authors for their Black Friday marketing campaign. If you like books and buy books, you might really enjoy having your books autographed – and it's a great deal, even for the price. Luxury brands who may not want to dilute their branding ethos with a discount may opt to offer something else in place of discounts.
Direct mail with a coupon code
Around the holiday season, advertising online gets far more expensive with retailers drastically increasing ad budgets. If you've built up a customer base, you can send a holiday card to previous customers. This could include a personal note thanking them for their purchase during the year and a special holiday discount code exclusively for him or her with their name as the code. Handwriting the name on the card makes it more personalized.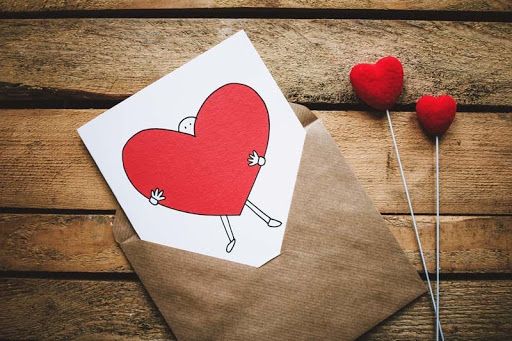 Offer a free gift with every purchase
A free gift with a purchase can be a great way to provide additional value to customers. If used strategically, it can also be used to increase average order size and/or to get rid of products that aren't moving. You can set minimums such as "with every $50 purchase get a free gift," or you can give it away once someone buys 5 items or even you can provide it to every customer who orders if you have high margins.
Invest in post Black Friday loyalty
Give them reason to come back
Pay attention to the unboxing experience
Packaging represents the most direct touch point with a customer. It also happens to be one of the most underused marketing opportunities. Done well, a branded packaging and unboxing experience is a chance to deliver a functional product and create a memorable moment for your customers.
Posts from happy customers are not only an opportunity to generate repeat purchases but also attract new customers. To encourage social shares, consider smart packaging, a small gift, postcard, stickers, or a call-to-action asking people to share their experience.
Keep customers coming back
Consider adding samples of your other products, or include a coupon code on your packing slip that encourages repeat orders, like free shipping on their next purchase or 10% off if they buy again.
#14 The post holiday cool off
Black Friday landing page active all year long
Shoppers tend to search for offers and deals weeks before Black Friday. So it's a good idea to have a landing page that is dedicated to Black Friday all year long. That way you'll have a better SEO as the page will be a regular on your website and not just a one time deal. This will help you show up in searches for Black Friday. Make sure you add a subscribe button, so people can be notified about your deals and discounts when these get available. Also, you can use it as an opportunity to promote your deals all year long.
Start increasing your Online Sales today
Get a quick free consultation about your website.