There are thousands of apps in the Shopify App Store, many of which perform a lot of the same functions. There are many different options that can be used across your site when wanting to skyrocket sales, but there's no "best Shopify app to increase sales", they all tend to do something a little different that, in the long run, will help you experience extra growth and thus, bring in more money as a result.
You may be looking at email marketing, perhaps you're adding more trust to your site by giving legitimate customer reviews space on your site. Maybe you're opening your channels to include social media platforms like Facebook or Instagram, or maybe you're just looking for the best kind of analytics that you can find. In truth, all of these things may sound a little complicated, and they're all actually isolated on their own. But together, they can all help towards a single target goal of increasing your sales.
The Importance of Shopify Apps
Importance may not seem like a strong enough word for Shopify Apps, perhaps "necessity" is a more apt word. Shopify Apps aren't actually something that we feel are optional for anyone starting or maintaining a storefront on Shopify.
Most of them are user-friendly – they are designed to make your life simpler, far simpler in fact. And with the changes that search engines are constantly making and trying to get into the mind of a customer in order to capitalize on sales in real-time, it makes it hard to stay on top of everything. That's why apps on Shopify are needed.
Putting up a Shopify store is easy to do and it's pretty straightforward because a lot of the work is already done for you and everything fits nicely into a neat little template. This is something that many people will aim for simply because it's easy and convenient. You'll get all the security and reliability without having to compromise on anything else, and it can be a fully immersive and customizable experience due to the fact that Shopify apps are easy to install and add huge amounts of value to your online store.
The world caters towards mobile today and mobile visits to websites are higher than those of desktop, so those that like to push their products and services towards mobile are likely to experience more of an uptake. All of Shopify's themes are mobile responsive and the platform itself also includes a free built-in mobile commerce shopping cart, so the hassle of trying to set everything up yourself just disappears. They also have apps for iPhone and Android where you can manage your online store on the go.
Another big reason for the importance of Shopify apps is just knowing that there's an app for whatever you need. Get used to the terminology, "there's an app for that". Because there is. Everything that you could possibly think to have on your online store will already have someone who has thought of that and has either tried and tested it or implemented it successfully. There's definitely an app for that, so why bother with making your own?
Profitability using Shopify Apps
There are two types of profit that are seen from Shopify Apps. One of them is from the user side, where they install and use a Shopify app and see enjoyed growth on their site and as a result, more profitability. The other is someone who decides to develop a Shopify app to solve a problem and meet a need. The latter is far more profitable if you're able to find a market that needs an app.
We're discussing those who want to use apps on their own Shopify store and see a profit with them. There's a very real chance that you as the shop owner won't actually experience any visible profit from the apps that you're using, in fact, this is almost a certainty. What you may experience though is a different kind of profit that is seen in growth and structure for your store.
Over 87% of all the merchants on Shopify use apps, and each merchant who uses them has about 6 apps on average installed. This has generated over $100 million in revenue for app developers. So, yes, profitability does exist!
Shopify has a unique approach to the internet by employing and contracting what is known as "ethical hackers". They've paid almost $1 million to more than 300 of these ethical hackers to try and help them break their site, find exploits, and generally cause unrest. What this does is resolve many security issues that may occur and protect them against the most basic of hacks and viruses.
How Do I Get More Sales on Shopify?
Getting more sales on Shopify is not an easy thing to do. There are steps that owners can take in order to try and improve these things, and those usually involve simple and straight forward things such as getting your shop in front of people's eyes, getting information about your products out into the world, and having great feedback and reviews from your clients. There's a smaller part that generates additional sales that rest in the user interface, customer journey, correct branding, and marketing, but those are more minor than anything else.
When a product is amazing, it's going to sell. Regardless of how bad the website is, how much money is spent on marketing, or how your customers get to the end result. The trouble is that finding a product that's going to sell no matter what is quite a difficult thing to do. That means that it's your job to get your product in front of people so they can see it, they can decide they want to buy it, and to make that experience of buying a good one that is simple and straight forward.
You also want to try and push those people who are on the fence about the product, deciding whether or not to buy, and those are the people that you can truly focus on to get more results. Giving those types of customers extra discounts, making their lives easier, and giving them fantastic customer support will turn those browsers into customers, skyrocketing your sales!
We know that it's not easy to start off with Shopify and it can take a lot of time to get things running like clockwork. We also know that without a list of some of the best Shopify apps, you may not know where to begin, and that's why we've put together this list.
We've got a bunch of the best Shopify apps to increase sales in your online store. These range from apps that increase trust, analyze customer movements, focus on email marketing and user interface, upsell, cross-sell, and much more. There are many different alternatives to the ones that we're suggesting too, but based on trial and error, as well as customers feedback, these are our favorite Shopify apps that will help to increase sales:
TrustPulse is a fantastic Shopify app that adds the element of trust to your site. It uses a concept known as social proof, which is a psychological phenomenon that pushes people towards making certain actions, while under the assumption that those actions are reflective of the correct behavior. In short, having others approve of something gives people more trust in the fact that they'll approve of it too.
How does this benefit your Shopify store? Well, shoppers who are more likely to trust recommendations from others who are buying the same or similar things are 92% more likely to buy them. TrustPulse gives users this information from real people, giving you the chance to increase conversions on your site, just by having it located on your store. It gives users real-time event tracking and offers smart targeting to boost conversions. Should you decide that it's the right app for you, you'll be allowed to use it free of charge for 500 sessions. After that, there are paid plans involved, but they aren't going to cost you an arm and a leg, so it's definitely something worth looking into!
Right now, TrustPulse has four different pricing models. The Basic version is $49.50 per year right now and has all the same features as the biggest version, apart from priority support, and sub-accounts. It caters to 2,500 sessions per month.
2. Candy Rack by Digismoothie
If you're in the market for cross-selling or upselling, then Candy Rack should be your go-to on your Shopify storefront. Firstly, if you're not in that market, what are you thinking?! You should always be in that market! You're missing out on free money if you aren't using your Shopify store to cross-sell and upsell products.
What Candy Rack does is it offers upsells through to customers using pop-ups that are shown after someone adds a product to their cart. Don't worry, they don't block out the entire screen! They are rather unobtrusive pop-ups, ones that we'd definitely approve of! Pop-ups itself uses a branched-out layout, so every upsell or cross-sell that's there, will be recommended based on the choice that the user made in the first place. It also has some nifty tech to do auto-upsells that are based on the Shopify Product Recommendation API.
Candy Rack is another Shopify app that is rather well priced. They currently offer a 14-day free trial, with a special offer on right now for just $19.99 per month. This works for the Basic Shopify plan, offers unlimited offer views, and is completely customizable. For the Shopify merchants, a 14-day free trial is available.
Already, the first two apps that are recommended here are essential in having a Shopify store. What's even more interesting is that the third (this one), is also just as essential. One of the greatest forms of marketing in the world is through referrals. We've all been there when someone recommends something to us that we feel is just the greatest thing we've ever heard! It's not even a case of finding the website, reading testimonials, or browsing around, we just buy based on feedback!
This is what Referral Candy does. Each customer will supposedly tell a handful more, and with referrals, users will get other users to do their marketing for them. Referral Candy will incentivize customers to refer their friends, giving original customers rewards based on how many customers have been referred. This system also includes automatic reward delivery and reminders to drive sales.
There are two pricing options for Referral Candy that the premium version is $49 per month, with the Enterprise edition at $3,999 a month. The Premium version also has a 14-day free trial.
If you're looking to increase your sales on Shopify, then Doofinder is something that we deem absolutely necessary. The reason for this is that this app sorts out your search bar, making it far more effective than anything else like it. There's a 30-day free trial to start off with, and people who have chosen to use Doofinder have seen sales increases of up to 20%!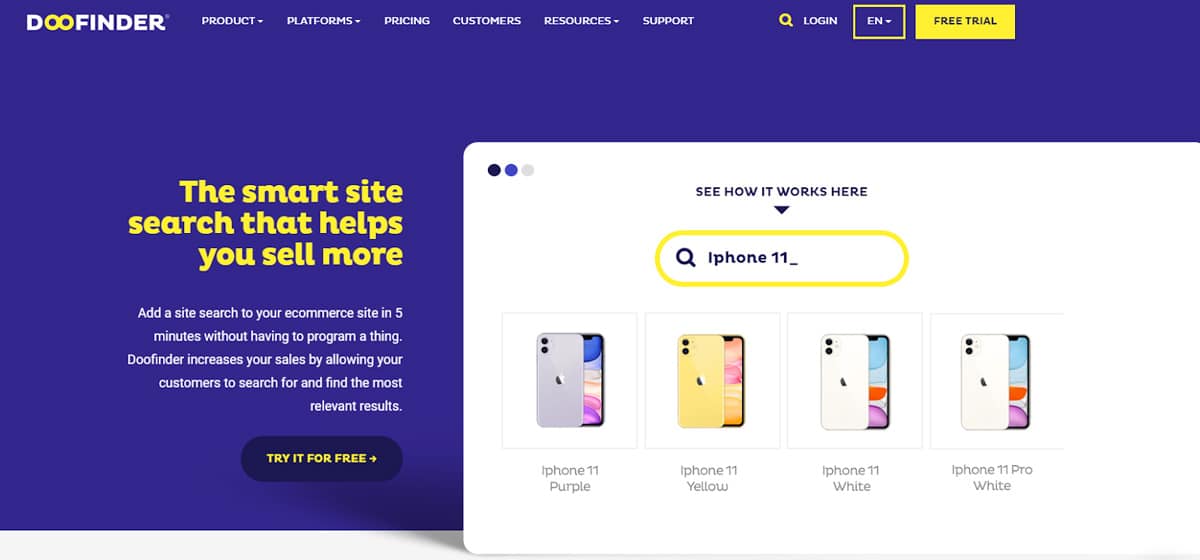 There are a number of different plans with Doofinder. There's a free trial of course, but the price of the app depends on how many requests you plan to do. The free plan is up to 1,000 requests a month, with the top version up to 200,000 requests per month.
With PriSync, you may have guessed already from the name, but it's one of the best Shopify tools for price optimization, monitoring, and syncing. Adopting some of the pricing strategies with PriSync will let you take a look at all of your competitors and see what they are charging. In doing so, you can then monitor what is being charged as the norm and adjust your prices dynamically, putting you ahead of the competition and keeping your business profitable.
The Professional version of PriSync would be ideal for new and smaller businesses and is only $59 a month. It allows you to measure competition for up to 100 products per month. A 14-day free trial is available.
Having an app on Shopify that can manage all of your automatic and recurring billing for you. Many online stores, especially those on Shopify are recurring billing. Customers buy the same product or selection of products weekly or monthly, and that can be a nightmare if you're not managing that process automatically. Not only does this add value in the long run, but if you do take a shine to our list, you'll be pleased to know that ReCharge works with Referral Candy too! For just $60 per month, the Standard edition of ReCharge will suit most needs.
With Instant Buy, customers are able to buy at all times whenever they're on your site. What this app does on Shopify stores is creates a "Buy" button on the store that is sticky, so it can remain no matter the page. This is guaranteed to boost your sales! It also has built-in features that will make it quicker and easier for clients to complete purchases and gives them the ability to recover abandoned carts too. Instant Buy is just $9 a month for the Premium Plan. There is a free plan available too, but having the "add to cart" tracking is a great idea.
For even more upselling where possible, Bundle Upsell is one of the best apps for your Shopify store because it allows you to sell similar items to your customers. Whenever a customer buys from a specific category that you've set, they'll be offered suggestions from the items that you deem to be similar. Bundle Upsell is just $27 per month.
Another Shopify app with a great trial period is PushOwl. This app will allow you to send automated push notifications to your users and customers that will give them the nudge they need to finalize the sale. While many may think push notifications are annoying, they're actually really helpful if needed, so having customers reminded about a cart, discounts, or items that were once on a wish list but were unavailable is a great way to make your sales hit new heights.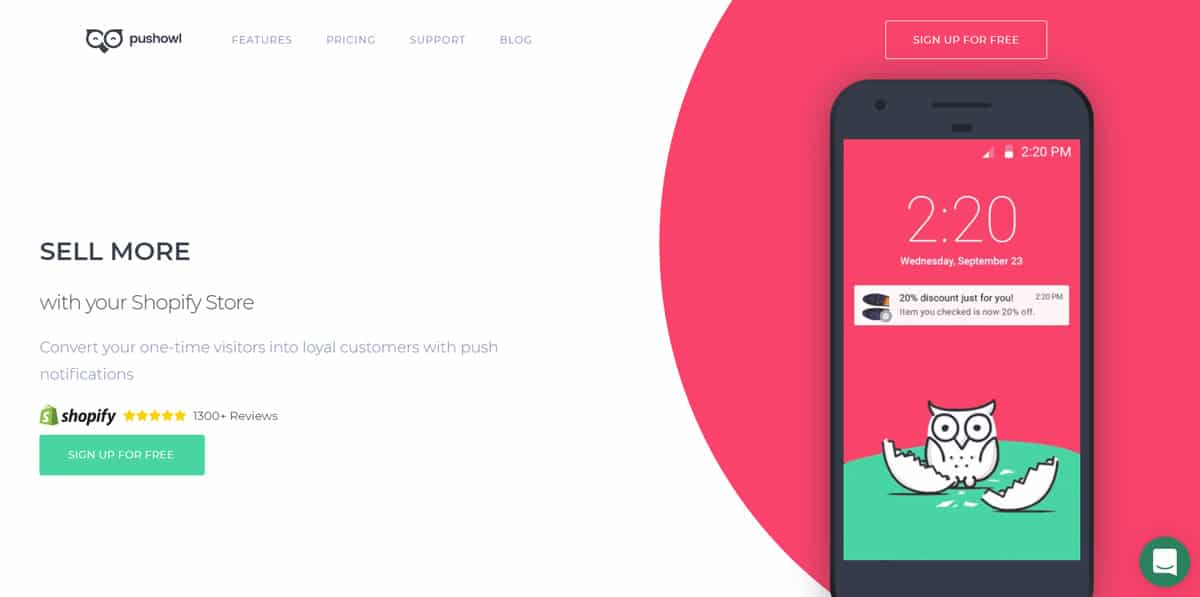 The trial period is available up to 1000 impressions a month, so it's one of the best Shopify apps to try before you buy. If you want to keep using it, the basic edition is always free and gives you 500 impressions a month, with the lowest price set at $19 a month for 10,000 impressions. A free plan for basic automation is available forever.
If you've managed to crack the world of upselling, cross-selling, and marketing, there's always room for a good loyalty scheme. Enter, Rise.ai. This app allows customers to join your loyalty program by offering rewards in your online store currency. There's no need for complicated points systems or anything like that, with Rise, they'll receive a digital loyalty card that can be topped up, allowing them to earn rewards through criteria that you set.
With Rise.ai, there are a number of different pricing options available. The best value appears to depend on how your store does in terms of sales, but the starter edition of Rise.ai is just $19.99 per month!
Conversific is a really simple, and easy to use an analytics tool that can provide shop owners with all the insights needed to make the right decisions for more profit. It lets users check out their site insights and benchmarks, comparing you and your stats up against competitors to understand the analytics of how things are going. It allows you to get automatic reports and alerts to drive growth and profit, and best of all, it's free if you're under 1500 orders a year!
The standard edition is free and caters to 1 store. The Business edition is $29 per month and can handle a lot more analytics data to benefit your team.
Frankie AI is yet another recommendation tool for your Shopify store that is going to allow you to get the same results or better as the highest performing retailers using Visual AI, and AB split testing. You can seamlessly integrate your site using the same style and design, increasing conversion rates, and revenue. There's a one-click setup and is something that is used all over Shopify at some of the most popular stores. This starts at just $10 a month for the basic version.
13. Facebook channel by Shopify
The Facebook channel on Shopify is another interesting one as it opens up an entirely new avenue of sales. Using this, shop owners can create a Facebook Shop and let shoppers buy the same products from Facebook. Even though traditional marketing is a little bit more effective than social media, having another source of users coming in can help to boost sales too.
Being able to share collections and post Facebook photos is a great addition to your business, giving you a presence on social media and allowing you to drive sales through Facebook with relative ease. The app itself is free on Shopify too!
As another social media platform, Snapchat is something that businesses need to capitalize on. Using Snapchat Ads on the Shopify store, owners can successfully showcase their products through Snapchat with personalized campaigns, reaching the right customers at the right time with dynamic ads, all the while growing sales. There's also the functionality for measuring the impact of the ads and retargeting the audiences too. This one is also free!
AdRoll is one of the best Shopify tools for e-commerce marketing and retargeting. With both a free plan and a 30-day free trial with all of the features, owners can build their brands, getting it in front of the right people that will interact with your brand too. It will allow you to re-gage visitors and past customers with the site and solve abandoned carts issues, keeping your brand at the top of your customers' minds with a personalized experience. It'll allow you to build customer loyalty too, all the while increasing your sales.
AdRoll is free as a Starter pack, but the Essentials pack is just $9 a month and has an annual plan for extra savings.
There are thousands of very user-friendly apps out there for your Shopify store and many of them are just as solid as the next. It's important to find apps that work for your business and ones that cater to what you're doing on Shopify in order to capitalize on growth and ultimately experience a skyrocket in sales. These ones are the best of the best so make sure that you use them and start tracking your progress because it's guaranteed to make a difference!
Start increasing your Online Sales today
Get a quick free consultation about your website.