New feature release - Introducing Quick Wizard
Socital's commitment to support its customers in reaching lead acquisition and conversion goals has led to the introduction of Quick Wizard, a way to create lead acquisition campaigns for your online store in mere minutes.
The new Quick Wizard will be able to guide you in making the most out of your e-commerce store by allowing you to choose the goals that you'd like to accomplish for your online store. Options include aspects such as growing your email list or reducing cart abandonment.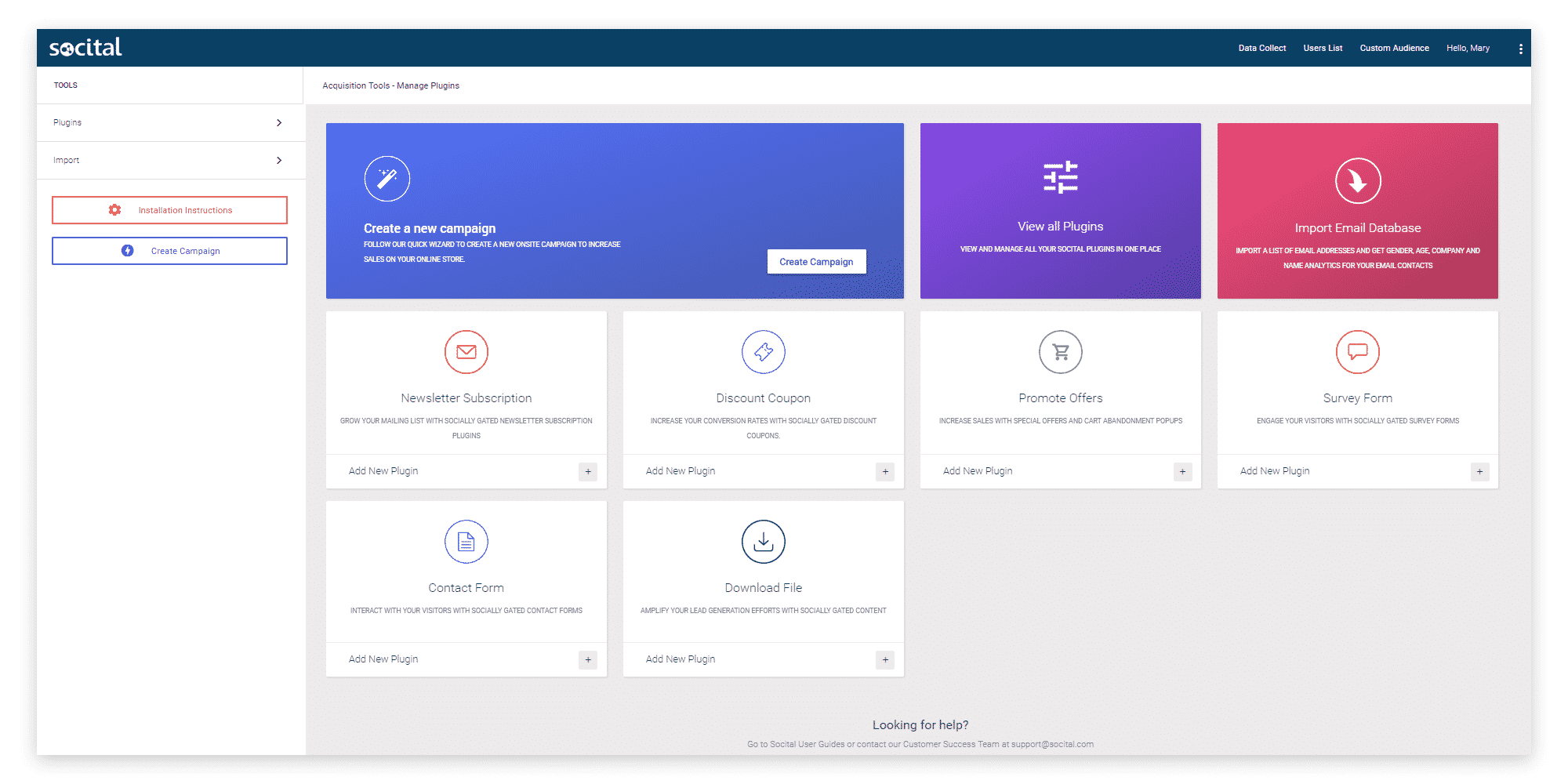 From there, you'll be able to select from a list of pre-existing Call-to-Actions (CTA) that you can use. These are tried and tested CTAs that we have used both for ourselves and for clients. You can choose your target audience based on a number of criteria too. You can select from new visitors for welcome campaigns or returning visitors for existing promotions. We have a list of templates available through the Quick Wizard gallery, and once you have finalised all of that, you'll be good to go.