Christmas Advertising Ideas for Ecommerce Businesses
With the Festive Season upon us, it's important to get your shopping done early. It's also important to make sure your ecommerce store is getting a slice of the Christmas Pudding during this time of year. Contrary to popular belief, spending over the holidays starts as early as October and many ecommerce businesses start seeing an uptick quite early on.
This is because Christmas is a time of giving and for ecommerce businesses it's a time for selling! Leading up to the Festive holidays in December are a few especially important ecommerce days too. Those days are Thanksgiving, Black Friday, and Cyber Monday. Each of these days has seen year-over-year increased growth and the average increase in spending over that time period is a few billion GBP each year.
Traditional physical retailers are losing out to online retailers over the Christmas period and have seen percentage decreases across Europe. Online retail accounts for 32% of Christmas retail sales in the UK and 26% in the USA and Germany. France isn't too far behind on 20%.
It's important then to cash in on this period of time and shop owners should always ensure that they are prepared and doing the best they can do to accommodate customers over this demanding time. Do you find yourself asking the following questions?
If you've asked any one of these questions, then you clearly need a little bit of guidance and assistance. So, here are some of the top Christmas marketing ideas for ecommerce businesses in 2021.
Start Spooky Sales – And Carry On
The best thing that you could possibly do is kick off the sales and specials from Halloween. It's a great time to do it because it's just before the holiday season really starts to ramp up and gives you a head start on some of the more popular shopping days like Thanksgiving and Black Friday. While Halloween is traditionally a holiday in the USA, a lot of people across the world celebrate and leverage the holiday season into making some sales. By starting on the 31st of October and keeping things running until Christmas, you'll also be limiting the amount of work you'll have to do during a busy time when you're selling a lot.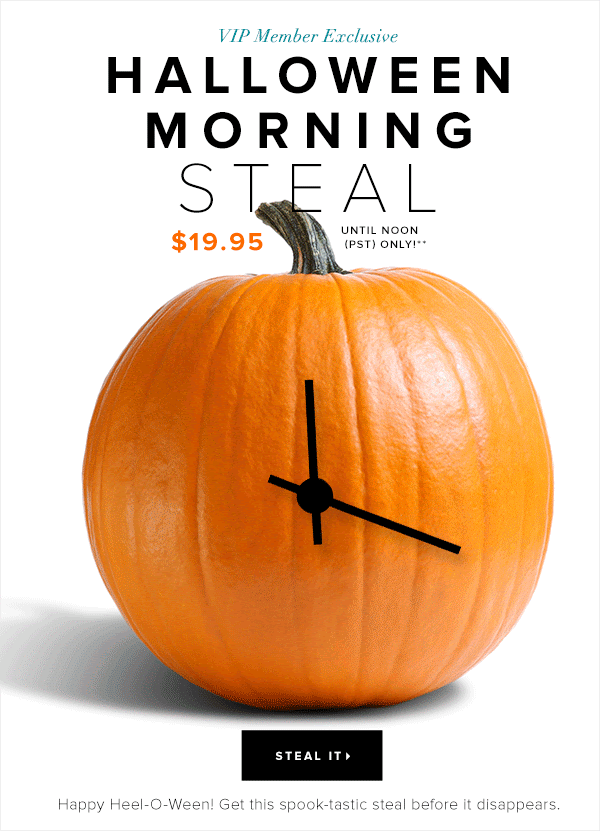 Those that have bought from you before and have had positive experiences with your online store during Halloween can be approached again with different specials based on the information you have about them as a customer. It also lets you stand out a little differently since most online stores may have started punting the Christmas vibes already.
Customized Packaging - That's Free!
While it may seem like an obvious thing to do for most of your customers, having customized Christmas packaging is a must! We'd also recommend that you offer a gift-wrapping service for free if your bottom line allows it. This is one of the tactics that significantly affects the customer's shopping experience.
They are usually buying gifts for other people at this time, so the convenience that you're offering the customers by wrapping up the gift for them is second to none! People often don't use packaging the way it's supposed to be used too, it may seem like it's something that they just throw away but it's one of the few things that reaches every single customer 100% of the time. You can use this and do the same thing Apple does and create an amazing unboxing experience. Or perhaps take a leaf out of Amazon's book to advertise the next hot sale, such as Christmas.
Putting some print of snowflakes or some Christmas-themed figures on your packaging will give people a nice festive feel and will help to remember your online store in the months to follow. Remember, another goal of this season is to turn visitors into leads, and those leads to repeat customers.
You've likely already done a substantial amount of remarketing in your business, especially if you've been running it for some time already. If you haven't it's an essential part of making online sales.
Remarketing or retargeting is based on the customers' previous actions. If one of your clients has been looking at a product before, then you're already in a great position because you can use this information to get a purchase out of the customer. By using remarketing, you can see what products are doing well amongst your customers and you're able to create specials for those specific items, guaranteeing your sales. You can pop your adverts right in front of them as they browse Google, partner sites, or social media channels, increasing brand awareness, and reminding those customers to make that purchase.
Keeping visitors on your website is a good thing because it usually results in more sales. Just think that all of this information comes from a simple cookie, and while it may be a little strange that brands can just "sense" what you're looking for, it's a nice way for customers to get what they want too, so there's nothing sinister about it!
Manage Your Popular Stock
Another one that sounds far easier than it is to ensure that all of the popular stock you have is going to last. You need to effectively manage your popular stock so that if and when the tipping point starts, you've got enough stock to keep everyone satisfied. Consumers saw the exact same thing happen earlier in the year with webcams after COVID-19 hit. Since more and more people were working from home and using Zoom calls, the needs for webcams went through the roof and traditional suppliers were unable to keep up with demand.
Instead, what happened was other companies who weren't necessarily in the webcam market, but had a good sense of industry, we're able to create webcams and send them to market, capitalizing on the popularity of the product! Don't let this happen to you because your Christmas spirit will come crashing down if you have to tell your customers you don't have stock.
Tip: One technique that is used in ecommerce is to have an updated and livestock figure that shows how many products are in stock. What this does is manage expectations for the consumer, but also creates a sense of urgency for them to purchase. If they are looking to buy, then they likely will if stock is running short.
Email Marketing Strategy - Required!
Email marketing is perhaps something that you've used time and time again in the ecommerce world and it's no different to use it during Christmas time. You're going to send commercial messages across to your users and customers through an email that will give you the greatest return. Advertise the sale that you're going to have, put some of your front runners into it, and announce to the world that you've got something special planned for the Christmas season.
You can also use this to great advantage when wanting to try and direct traffic to certain places. Perhaps you'd like customers and potential customers to head over to your social media channels where you've advertised a festive discount code, or maybe you want to offer free gift wrapping to the first 100 customers, or even in a time window. The options are endless and due to the fact that you're using email marketing, you should be able to cover most of your customer base.
Tip: Before you launch your Christmas campaign, segment your email database. Email segmentation can drastically improve the effectiveness of your email marketing campaigns.
Give Free Shipping – Seriously!
Free shipping is going to cost you money in ecommerce, and that's okay! In this day and age, many consumers will actually expect free shipping, especially during these kinds of sales. That's why it's important to adjust your pricing in order to cater to free shipping. It's a very strange dynamic and it feels like online store owners and consumers both know that the price of the item includes shipping, but either way, we all go along with it!
The words "Free Shipping" often indicate a sense of value to the client, and it makes them feel more inclined to make the purchase if they don't need to pay for any kind of shipping. Bear in mind, if this is a product that is already quite tight on its bottom line, then you can also recover some costs in other products too.
When we're discussing a Christmas or Holiday season campaign, many of the customers that you get buying from you will likely come nearer the actual date of Christmas, so they will want shipping that's free, and fast! If you can offer people free shipping that arrives before Christmas, there's a really good chance they'll buy the product.
Ring Those Christmas Bells with New Looks
There's nothing quite like a revamp of a website that will get people in the Christmas spirit. Being able to ensure that people know it's Christmas and that the Christmas sale is now on is a great part of what some new themes and colors can offer you. Interestingly enough, Christmas colors are predominantly red, gold, and green, three colors that stand out quite strong, but aren't often on much else throughout the year.
This gives your store license to emblazon the entire front page with red and gold writing, advertising your sales and specials. You want to try and stray as far as possible from your traditional colors while still keeping an element of what makes your store unique so that those who are regulars will know that there's a sale on. For the newcomers, it'll often be a sign that they can get some fantastic specials too. This is why it's important to keep some semblance of your original site in, such as a logo, so that the next time they see it out of the sale, they'll still be able to recognize it.
Often people will forget about social media too, but it's essential to keep the brand on point across channels, so make sure that colors and themes you're using on your website reflect on your social media and your email marketing too.
Create Christmas Gifts and Bundles
We've already mentioned that most people are buying products for friends and family, and while gift ideas are great, product bundles also do wonders in a Christmas sale. If you're selling something as mundane as a pair of socks, then you've got the world at your fingertips to make it as exciting as possible. You could throw in a second pair for half price, a third pair for free, you could also offer the socks along with some slippers, a gown, a hat, or anything really!
Making gifts or gift bundles that people would want to give to acquaintances or distant family members are often hot sellers, and those that aren't actually buying these products for Christmas will see huge value in the savings they are getting for the added gifts inside or the bundle of numerous items.
If you still keep the original items on your website, make sure that they are still on sale at their regular price because people will often spend a little bit more if the perceived value is far higher. So, if that pair of socks is going to cost £10 on a normal day, and two pairs come in at £15, you've just made that customer incredibly happy! These are just some of the gift ideas you can use for your Christmas promotion. Do your best to delight your customers!
Easy Returns Pre- and Post-Christmas
The trouble with Christmas is that shoppers will often buy things for friends and family that don't quite fit the bill, and that's fine! This is where your store comes back into the mix because you want to be able to provide your customers with an easy return policy to ensure that they keep coming back to you.
Over 63% of shoppers won't be returning to your store if you have a returns policy that isn't flexible. Make sure that they aren't paying for return shipping either because customers will never use your store again!
It's easy to understand because shoppers will often buy some items of clothing as gifts and because they struggle with different sizing across brands or perhaps don't know sizing as well as they should, most returns are clothing related. In this case, making sure that the return is honored and then giving the customer the chance to get another item the same, just in a different size will be a far better experience for them. It also encourages repeat business for the future, outside the Christmas sale.
Just because the label or tag is gone, or if the customer has misplaced their receipt, or the return falls outside the window by a day or two, process the return anyway. It's the season for giving!
Keep It Social with Hashtags
Almost half the world is on some kind of social media platform. In fact, the average person exists in 8 different social media platforms in their time online. These numbers are big so you'll want to make sure that you can advertise across social media, using hashtags where possible to gain tractions. With Facebook being one of the largest, it makes sense to spend money on social media advertising if you can, and if you can't you need to try and be smart about it.
Give your social media account a complete makeover with a new Christmas feel. Change the cover image, adapt the display profile, and put your sales in your posts whenever you can. The audience that you'll reach if you're putting a bit of money behind it will be far above the number of consumers you reach through your website alone. When you're posting or Tweeting, or even hitting the 'Gram, make sure that you're using hashtags that make a difference, #christmas #christmastime #christmassale #christmasspecial #christmas2021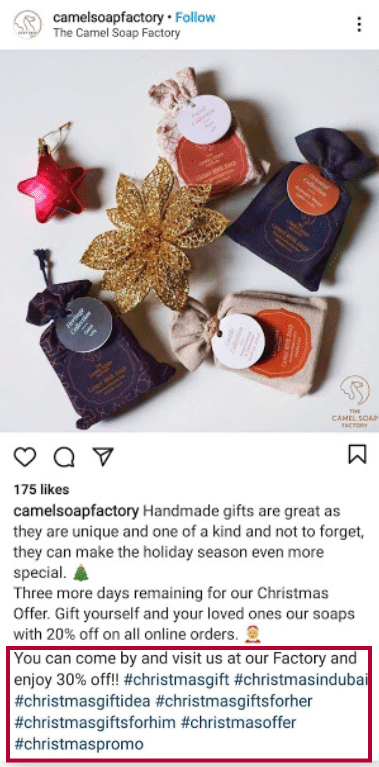 Sell Gifts Cards and Cards Too!
If your store is one that just offers something like shoes, then don't feel like you aren't able to branch out a little bit. People will often want to buy their friends and family something for Christmas from your store in particular because they like the style but may not be able to pin down exactly what it is, they want to buy. This is where things like gift cards come in handy because you're able to offer these to clients, giving them the full range of everything that you have, without forcing them to make a decision right then and there on a product. If they are actually stumbling on which product to buy, they might even abandon the cart, and nobody wants that!
Whether you see it as a positive or a negative, having the gift cards being given away as a Christmas gift will often ensure that people visit your site after the festive period is over too. Consumers are likely to spend more on your site with multiple items, using the gift card to offset the price of your basket.
Furthermore, having Christmas cards is also a smart thing to do. It lets customers complete a full purchase on your site without having to go anywhere else. If you happen to sell something to a customer, do some cross-selling and get them to buy a Christmas card too. This will go hand in hand with the gift-giving and the customer will feel like they've checked a friend or family off the list for Christmas wishes.
While cliched, the 12 Days of Christmas is something that is hugely popular in the online retail sector. People will often take 12 of their best-selling or most popular products and offer them to visit the site in the run-up to the big day. It doesn't just have to be products though, because you could go a little out-there with the run into Christmas. If you offer a further 10% off something else or give away a free coupon code for something to take more money off the top of their basket, you could perhaps make a regular sale turn into one of a more substantial size.
When using products on the 12 Days, make sure that you have an image showing off all the products. Keeping things a surprise will keep some customers entertained to come back and visit your site each time, but for the most part, if your customers aren't attracted by the first 2 or 3 options, they likely won't come back. If there's something they are interested in on the larger infographic, they'll wait for it. Better yet, give them an option to be contacted when that particular product goes on sale. Instant win for your store!
Christmas Giveaways and Competitions
Competitions and giveaways are never tacky and leading up to Christmas, it's a great way to spread joy and cheer. Get people involved and try to make it a popular thing on social media too. Be fun with it and draw users in with as big a prize as you can. Offer your customers thousands in spending sprees, give away an item each day, do something that works for you. Encourage them to enter, like, and share the giveaway, and make sure that you monitor engagement so that you can see what worked and what didn't work for the next time you decide to run a competition.
Don't forget that after the Christmas season is over, there's a strange period that happens between then and when people go back to work. Extend your sales throughout this period for those that may still want to pick up some leftover stock, you could even offer more of a discount on these.
'Tis the season to be jolly,
but 'tis also the season to use some of our favorite Christmas marketing ideas
for your ecommerce business in the run-up to this special holiday.
Start increasing your Online Sales today
Get a quick free consultation about your website.