Cart Abandonment Pop-Ups
for Shopify App Users
Socital's commitment to supporting its users in reducing high cart abandonment rates and achieving better conversion goals has led to the introduction of cart abandonment pop-ups designed exclusively for Shopify App users who have installed Socital through the Shopify App Store.
One of the most common – and most annoying – problems experienced by online retailers is that of shopping cart abandonment. Therefore, cart abandonment pop-ups as a solution that will help reduce high cart abandonment rates are a must-have!
The new feature will help Shopify App users make the most out of their e-commerce store by allowing them to reduce cart abandonment, set targeting rules based on the visitors' cart value, and boost sales by creating urgency.
Cart abandonment campaigns can be placed anywhere on the website.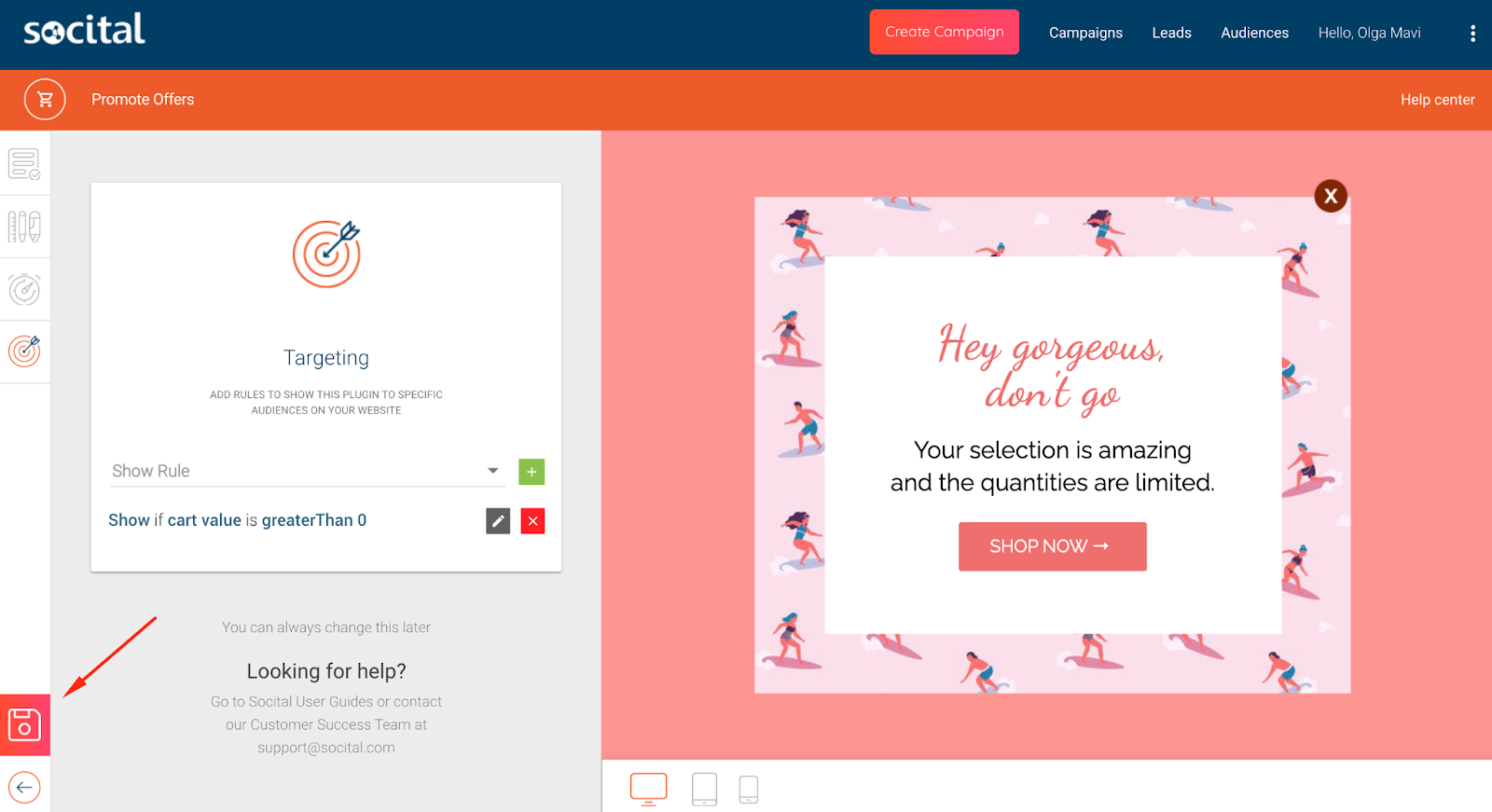 Start increasing your Online Sales today
Get a quick free consultation about your website.