The year 2020 was quite unpredictable due to the pandemics. And like many other things in 2020, back to school season was very different. There were many uncertainties about the season that used to be one of the reliable shopping seasons. Yet, one thing was certain – online retail turn to be the main shopping channel.
Then 2021 has brought us some improvements. As most of the students got back to their classrooms, parents also got back on track with back-to-school shopping. Overall sales of traditional back-to-school supplies were up significantly compared to 2020. Sales began picking up the second week of July, as it was in pre-pandemic back-to-school seasons, and Prime Day 2021 also gave a slight boost.
#1 Back-to-School in Numbers
Let's take a look at the attitudes and behaviors of back-to-school shoppers!
According to the NRF and Prosper Insights & Analytics, back to school appears to be one of the most significant retail dates after the holiday season. A Deloitte's back-to-school survey 2019 shows that in the US more than half of annual school-related spending happens during the back-to-school season. Social distancing and online learning significantly affected the demand and purchase of electronics. Over 80% of parents have already invested in electronics and other tech equipment for their children.
In 2021, core back-to-school products like coloring supplies, writing, notebooks, and folders saw elevated sales compared to 2020.
94% of parents planned on purchasing school supplies 15% increase compared to 2020. A majority of parents stated they would return to the school supplies aisle by late July. So, the peak of the season was in early August, which signal a return to a more typical back-to-school season.
According to the Deloitte back-to-school report 2021, shoppers experienced supply chain disruption during the pandemic, and 50% of shoppers were concerned for stockouts, especially for tech items. It pulled sales forward, with 59% of back-to-school spend occurring by the end of July (versus 45% in 2020).
Shoppers looked for retailers that offer convenience: 34% planned to use BOPIS or curbside pickup more frequently (versus 26% in 2020).
The average planned back-to-school spending per household in the United States has gradually increased year-on-year to reach 848.9 U.S. dollars in 2021. According to another survey, in 2019, three quarters of respondents did back-to-school shopping in August in the United States.
Back-to-School Spending Breakdown
In 2021, teens' spending of their own money on back-to-school supplies averaged out at 46.46 U.S. dollars, while pre-teen spending averaged out at 39.19 dollars.
Electronics or computer-related equipment was the biggest spending category for back-to-school shoppers in 2021. Average household spending was expected to reach around 295 U.S. dollars.
Online retailers were the leading channel for back-to-school shoppers to purchase such items – some 48% of respondents planned to undertake their shopping there. Department and discount stores ranked in second and third places.
#2 Hit the perfect timing for the upcoming promotion
It's all about being at the right timing, don't you think? If you haven't already kicked off your back to school promotions, it's the last minute to start planning it. The back to school sales starts earlier every year, according to Google Trends data. Interested buyers begin their search as early as the first week of July and continued until the end of August and early September.
Preparation time is crucial for the success of any seasonal promotion. Mid-June should be the latest date to have ready your marketing plan. Start with identifying niche market trends as well as product trends.
It's a period of time during which it is necessary to work hard and fast to have everything in place and start marketing promotion. The first back to school shoppers will show up at your door by mid-July.
From late July to early August, approximately 90% of shoppers start filling their carts, according to Deloitte's report. What they pick up during this time accounts for two-thirds of the entire season's spend. During this period all your campaigns should be optimized and perform on the highest level. Your online retail will receive heavy traffic and numerous orders. This is a period of time when you monitor all your marketing and sales processes and make your customers satisfied.
September: Last-minute shopping time
Never underestimate last-minute shoppers. Their contribution to a portion of most retailers' holiday sales is significant. There will be always students who arrive in class late. Keep on plugging away your back to school promotions by mid-September to get their attention.
#3 Drive sales with back to school marketing campaigns
Brands and retailers leaned into promotions this back-to-school season. Overall promoted products within apparel were up compared to 2020, while traditional school supplies & electronics were down slightly.
Web promotions were down slightly versus last year, while weekly ads were down more significantly and email promotions were up.
82% of retailers advertise with Facebook and 60% advertise with Instagram, according to DigitalCommerce360's survey.
Think mobile-first before rolling out your online ads. Most back to school searches happen on mobile devices. Optimize your assets – social ads, posts, videos, the website for the small screen.
#4 Highlight relevant school-related products
Back to school shopping can be a tiresome affair for pupils, parents, and students. Retailers who find a way to save time and money on school supplies search and shopping will win consumers' affection and loyalty.
Before starting your back to school marketing promotion, you need to decide on the relevancy of the products. To make it easier, check your past-year data. It will show all popular product categories and best-selling products.
The most popular school products include clothing, shoes, backpacks, lunch bags, electronics (calculators, laptops).
According to Deloitte's back to school survey, clothing and accessories continue to garner a massive share of the season's spend. Not surprising! Kids are all about looking fashionable cool when the new school year kick.
Clothing is followed by school supplies, gadgets such as mobile phones, wearables, and voice and data plans, and finally computers and hardware.
Office supplies have also gained in importance in back to school sales, with the rise to prominence of personal computers and related equipment in education.
#5 Make your offer relevant even if you sell non-related products
Whether you sell school-related items or not, it doesn't mean your business should be kicked out of the game during the back to school season. Now, you're probably wondering how to achieve that? Demonstrate your passion for consumers and their needs. In this case, you have to be a bit more creative and showcase how your products fit into daily school life and cover it needs. Don't just put your products out there, instead create a wow-effect.
If you run a music store, it can be an opportunity for some students to start learning a musical instrument. If you sell home repair tools, remind consumers to mend broken furniture in their study room.
If you want to convert traffic on your website, grow your email list and reduce
cart abandonment, utilize exit-intent popups.
#6 Back to school giveaway ideas to make your brand stand out
Giveaway is always a good choice
if you want your brand to cut through the noise and stand out from the competition. If you want to capture a new email address, nurture prospects, or engage existing customers then add this tactic to your marketing plan. Social networks are giving you an opportunity to connect, boost engagement, and inspire your customers. Conducting a contest on your social media channels will boost user engagement, help you collect user-generated content as well as identity data.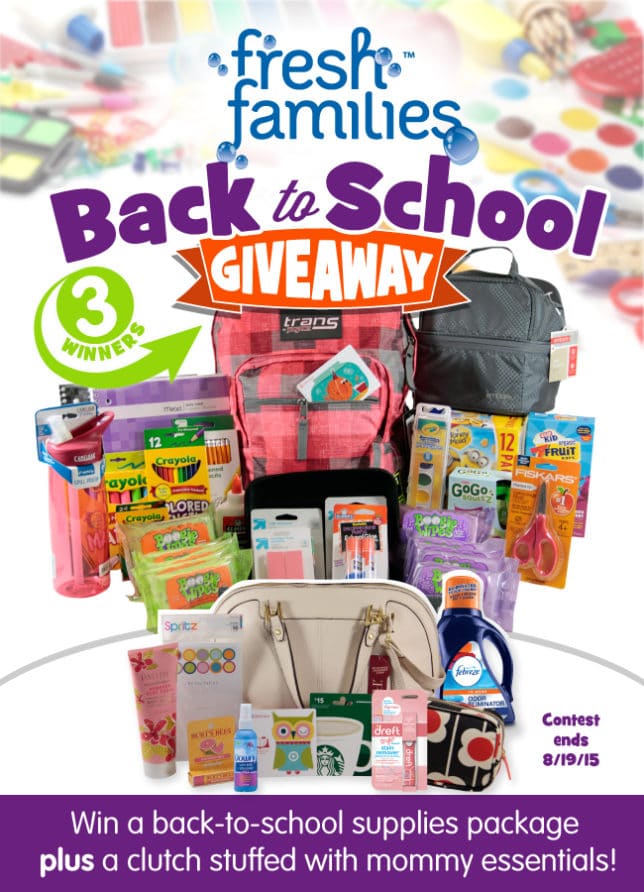 See how you can create a simple redirect popup to increase sales

Start increasing your Online Sales today
Get a quick free consultation about your website.