Hold on tight, sunshine and warmer weather are coming! It's been a challenging year, but as the summer approaches, we hope that everyone is taking some time to give themselves a break and enjoy the season with loved ones.
In the meantime, as Shopify merchants are busy brainstorming their upcoming summer promotions, we're here to help make this summer a successful one for your Shopify store, so we've put together a list of ideas and best practices that can contribute to increasing your site traffic, gaining more and
creating relevant and festive content
. Let's dive right in!
Summer is a unique period for Shopify stores because while the season itself may span three months, there are many individual holidays to celebrate that may each require different campaign strategies and creative content.
When planning your summer promotions
, take into consideration some of these dates (and start your preparations early)!
Holidays to plan around include:
Tip:
For a head start on increasing your newsletter subscribers and sprucing up your site layout (code-free), Socital has
themed pop-up templates
that you can customize no matter which of these dates your business is celebrating. Plus, the app can sync up with subscribers' social media profiles, so you can create even more personalized email newsletter campaigns.
For a summer promotion designed to encourage visitors to follow through with their add-to-cards, consider offering a free gift for all or qualifying orders. The key for a more targeted approach that may be more relevant to customers though, is to offer seasonally appropriate products as part of your summer sales strategy. This can mean free sunglasses, a water bottle, a beach ball (see below), or other items that people can use throughout their summer holidays. Even if your business' inventory isn't typically focused on summer gear, introducing even just one themed product can go a long way, especially if you're featuring it as a free gift with purchase.
Particularly if you're a small business, you want to make sure that this summer promotion isn't chipping away at your profits too much, so don't feel like the item you give away needs to be too pricey. The goal is that the additional incentive for customers to purchase from your store ultimately outweighs the cost of offering your designated product(s) for free.
#3 "Staycation" resources
As the ongoing pandemic still continues to shape everyone's plans, it looks like summer vacations are also going to be affected this year as well. While for the most part traveling and large get-togethers may temporarily be postponed, it doesn't mean your followers can't still have fun this season!
As more and more people are embracing the "staycation", your Shopify store can offer creative ways to make the summer holidays more enjoyable, despite the many precautions we will likely still have to take. Consider your business' target audience, and build off of that for ideas. For example, if your store's products are primarily aimed at parents, consider designing a template for a trivia night or putting together a list of summer DIY activities that kids can enjoy as well.
For the Fourth of July, you can launch an email marketing campaign with recipes to help your subscribers beat the heat with some summer-themed snacks and refreshing drinks.
In any case, your Shopify store can play a role in helping your followers make the most of their summer holidays, even if more traditional options might not be available right now.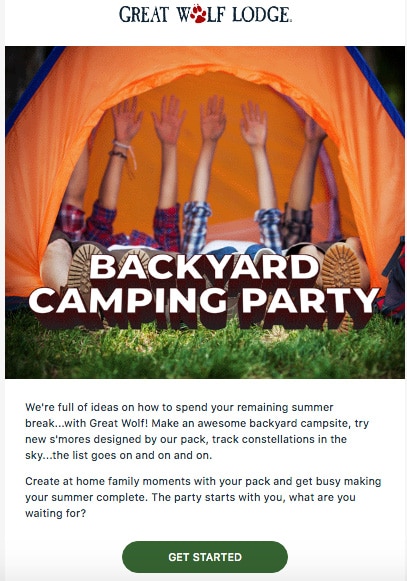 #4 Discounts on off-season items
Another summer promotional strategy particularly relevant for e-commerce stores that focus on seasonal items (apparel, festive decorations, etc.) and target a specific location is offering heavy markdowns on winter-themed products. A clearance or warehouse sale provides an opportunity for your Shopify store to sell out any leftover inventory, and a budget-friendly way for your customers to save on what they may have missed out on buying earlier in the year.
There are few better ways to gain brand awareness quickly during the summer than hosting social media giveaways. Offer customers and followers alike the opportunity to win some of your store's best-selling products or gift cards and increase the number of visitors to your social media accounts all in one go.
To make the most out of your giveaways, pair up with another brand that targets a similar audience, establish eligibility rules, synchronize your timing, and go from there!
To switch up the format, and to ensure your followers are genuinely invested in your brand, consider also making the giveaway a contest, where those entering need to comment and tag friends and family to better increase their chances of winning.
You can also encourage user-generated content like photos and, particularly if you're hosting your giveaway on Instagram, establish a themed hashtag specific enough so that it won't get lost on the Explore pages. With permission, entries can also be repurposed to further increase social proof for your business!
Some ideas for prompts include:
For any prompts you decide not to feature as your contest question, you can repurpose them on your social networks, either by launching polls, quizzes, or Q+As to keep the conversation going with your followers.
P.S. If your goal is email subscribers as opposed to followers, use your site's pop-up to announce your giveaway!
Summer is typically the season of festivals and camping, but as more of these gatherings and programs are being postponed or going digital, your Shopify store can help fill in the gap for your customers' adjusted plans, and offer its own virtual themed events.
You can host a fun read-along for kids, given that summer camp may not be a feasible or especially safe option this year, industry workshops for interested followers, or even just a behind-the-scenes look at your business.
Don't forget to maximize your social media presence! Instagram and Youtube Lives and IGTV offer a particularly effective way to broadcast your events and let audiences tune in, in many cases real-time.
Tip: To increase anticipation for each of your events, remember to let your followers know early! If you're using YouTube to host a live session, consider scheduling it on the platform itself – that way, it shows up on your subscribers' and frequent viewers' feeds a few hours beforehand as a reminder.
#7 Limited edition collections
Another marketing strategy to welcome the summer is to launch a collection with themed products and incorporate visual elements typically associated with the season both in your marketing and in the pieces themselves. This is an opportunity to not only experiment with what types of products resonate with your customers but also to add a more festive touch to your Shopify store and overall content. Emphasizing limited availability can also contribute to a sense of urgency, and encourage more people to browse your featured items.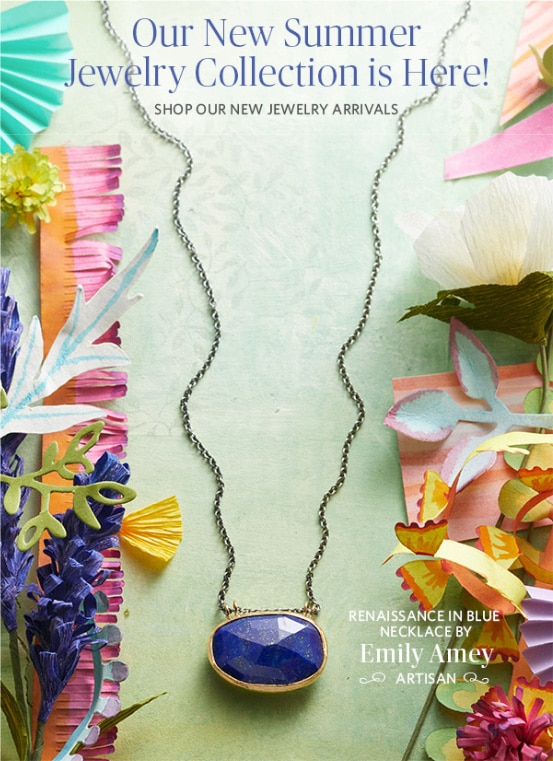 Summer is three whole months, which means that during that time period, it's useful to think of ways to liven up your summer promotions by adding an element of surprise when it comes to the timing of your discounts. Enter: flash sales. These impromptu promotions can encourage followers to consistently check in with your Shopify store and follow through with their orders given the increased urgency created by their short time frame. Also, when marketing these promotions, don't forget those countdowns!
Tip: To increase traffic and potentially followers for your social media accounts, you can also host platform-specific flash sales, and launch email marketing campaigns redirecting your subscribers to follow you on Facebook or Instagram to get all the details. This may mean that fewer of your overall subscribers participate in the deal, so it's worth weighing the benefits of this marketing strategy versus a general flash sale, but depending on your goals, this can be an effective summer promotion to pursue to increase your fans and followers across all your social accounts.
If you've ever visited a coffee shop or an ice cream store that offers free treats after a certain amount of purchases, you might know how effective these types of programs can be for businesses. Loyalty programs for Shopify stores are like digital punch cards for your brand. Summer can be an especially optimal period to launch your own rewards program for your Shopify store since it gives customers plenty of time to earn points that they can then redeem for prizes. If you're a small business that is not yet exploring how to set up this type of program, an alternative and easy-to-set-up marketing strategy to encourage customer loyalty is offering a VIP discount to all or a segment of your email subscribers.
Tip: To increase your email subscribers, consider announcing your upcoming VIP sale on social media and emphasize that the details (and discount codes!) will only be available in your newsletters.
#10 Curated summer catalogs
Summer holidays may not look the same this year, but customers are still relying on e-commerce stores to do their online shopping. Want to make summer picks from your inventory easy to find? Create a product guide featuring themed products from your Shopify store. If you're a small business with a limited selection, you can still participate! Consider other individual holidays celebrated during the summer, like the Fourth of July or Father's Day, and include products that may make great gifts.
#11 Wind down with an end-of-summer sale
Let's face it, it's not necessarily a time people look forward to, so you can help customers beat the end-of-summer blues by launching a sale dedicated to just that! Whether you're looking to sell leftover inventory, or just want to launch a promotion to commemorate the past three months, hosting a sale as the season draws to a close can be an effective marketing strategy that resonates with your followers. Plus, it doesn't just have to be about the end of summer! You can focus your promotions on the beginning of fall, or the back-to-school period.
Now, time to fire up the (figurative) grill and kickstart your summer promotions! For more marketing strategies to draw some ideas from, check out all our
seasonal guides here.
Have a wonderful summer and happy selling!
Start increasing your Online Sales today
Get a quick free consultation about your website.