Your site is live, you've driven traffic to your Shopify online store, and visitors are landing on your homepage. Now what?
You've already given them reasons to stick around, but converting casual visitors into enthusiastic customers needs a game plan and, in this case, an attention-grabbing pop-up.
Whether you're a seasoned business owner or an entrepreneur just starting out, pop-ups provide a brand-consistent method to get your message across and an effective way to increase those valuable email sign-ups and conversion rates.
Don't know where to start? No worries! We've scoured the Shopify App store and compiled a list of some of the best pop-up builders out there.
The results are in: social media targeting works.
With Socital, users don't only sign up, they convert. The only pop-up app that combines powerful calls-to-action with users' social media accounts. Socital uses a frictionless sign-up process that leads to personalized and interest-based email marketing with an increase in open rates of up to 42%. and up to double the revenue from these campaigns. Any marketer can install, configure, and use Socital. If by any chance you need help, customer support will be at your disposal.
It easily integrates with all major email marketing platforms (Mailchimp, Moosend) so subscribers keep coming back. Also, your first 500 leads are free!
Proof Factor understands that nothing directs consumers' purchasing decisions quite like other consumers' purchasing decisions. In addition to its pop-up campaign builder with features like gamified templates and exit-intent triggers, Proof Factor also leverages live visitor count to create a browsing experience that consistently validates your site's appeal, and drives higher conversion rates informed by current and recent customer interactions with your Shopify store. Up to 1,000 unique visitors a month, you get a free trial forever.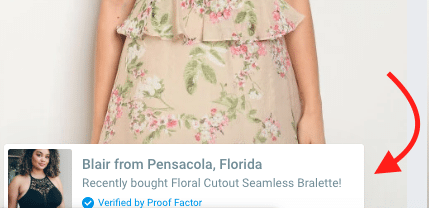 Interaction is the name of the (pop-up) game, and CrazyRocket knows how to get visitors playing! With detailed templates centered around three of the most popular luck game formats, CrazyRockets specialty is a gamified pop-up experience that draws visitors in and makes the opportunity to sign up for your email list much harder to pass up. Test the app during the 7-day free trial!
Not all e-commerce owners have the same marketing needs, and WisePops takes into account even the most specific pop-up campaign structures. With some of the most advanced scheduling, drag and drop builder, and content design in the business (like phone number capture), WisePops enables detailed audience targeting, including geotargeting, and traffic source selection.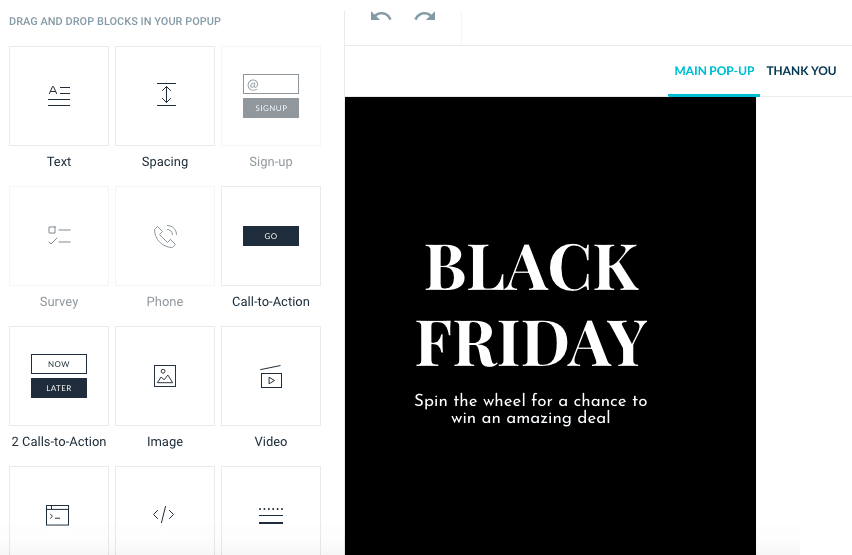 Data enthusiasts will also enjoy WisePops' integration with Google Analytics, A/B testing, and performance reporting that lets them narrow down the exact areas where they can optimize their pop-up campaigns. Start off with a 14-day free trial!
Another popular drag and drop pop-up builder, Privy offers email and text message marketing in addition to its pop-up campaign builder, helping to streamline your digital advertising and track your progress all on one app.
With a large variety of templates and advanced targeting rules, you can schedule your pop-ups to appear when Shopify store visitors will engage with them the most. From discounts to cross-sell offers, Privy users also have plenty of choices when it comes to designing the campaigns that work for them. Privy offers a free trial for up to 5,000 page views per month.
Aiva Labs has conversion rates and email sign-up increases down to a science. With over 200 templates to start from, it stands out for its original campaign ideas. Some of our favorites: its quiz and color book pop-ups.
Along with all the standard pop-up features, including exit-intent pop-ups and customizable positioning, it also offers widely unparalleled audience targeting, allowing users to narrow down their pop-up displays based on criteria like language, URL keyword, and even the city of site visitors. You can get started with a free trial.
A tried and tested drag and drop pop-up campaign builder, Justuno hosts a whole range of products designed to increase sign-ups and drive conversions for both experienced and entry-level marketers. One of its standout features, however, is its Design Canvas. Every component of your pop-up campaign design can be customized with its easy-to-use drag and drop features, with no Photoshop or graphic design experience necessary.
With live chat support available for even its starter plan, and optimized programming that won't slow down your website, Justuno app is built with store owners in mind. A free trial is available for 14 days.
What if you could aggregate visitor data to create a unique browsing experience for everyone that visits your site? With Personizely, Shopify store owners can now incorporate visitor information along with standard pop-up building features to create dynamic pop-ups tailored to users' specific interests and behavior. Data points include recent ads a visitor clicked on and purchases they made, helping inform pop-ups that resonate with each user and increase site relevance.
You can start a free trial. No credit card required. Do not hesitate to reach out to their customer support if you need help.
Another app designed for beginner and expert marketers alike, the Poptin app includes all the standard pop-up features, as well as some of the most extensive integration on this list, so you can easily keep your subscribers engaged long after they have signed up to your email list. As a highly valued bonus, Poptin also includes autoresponders, so you can schedule automated emails to subscribers all from one app. Poptin offers a free trial for 1 domain and up to 1,000 visitors a month.
Want to create engaging pop-up campaigns, but don't need a lot of extra features? Eggflow is a multiple app provider, each focused on different innovative conversion optimization tactics.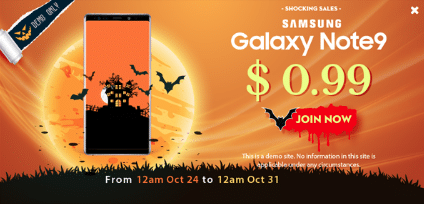 Whether you're interested in lead generation or upsell campaigns, Eggflow lets you choose the app that works best for you, so you can get cracking (pun intended) on increasing those conversions and newsletter sign-ups. Eggflow offers an unlimited number of pop-ups during the free trial.
Visit the Shopify App store today and start building your best site yet – good luck!
Start increasing your Online Sales today
Get a quick free consultation about your website.